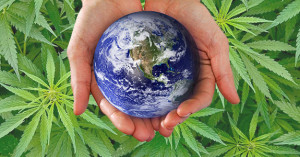 The Pennsylvania Hemp Industry Council seeks to accelerate the return of the Industrial Hemp Crop to the Pennsylvania agricultural landscape. To effectively achieve our aim of broad adoption of Industrial Hemp as a rotational crop by farmers, we will build a vital and effective collaboration of agencies, individuals and the general public.
Pennsylvania is a very strong agricultural state with over 63 thousand farms and almost 8 million acres of farm land. These farmers, the entire state, as well as the environment would benefit tremendously from the ability to grow industrial hemp. With our ideal climate and close proximity to major markets, we need to return this vital cash crop to our state.
Hemp can aid rural communities that need revitalization and opportunity by creating good paying jobs. Investing in research and development would build a bio-based economy that can provide solutions to real-world problems.
The United States annually imports hemp and hemp products at an estimated value of 500 million dollars. Hundreds of PA farmers and entrepreneurs have already expressed a desire to supply the national demand for hemp and its products not only to reap the economic benefits, but to create many products that can proudly be labeled "100% Made in the USA". With our rich agricultural heritage and our first class universities and research facilities, Pennsylvania should absolutely be a leader in this new industry.
We sincerely hope that we can count on you to join us in building this exciting new industry!
Aims of the PAHIC are:
To support the cultivation, processing and use of industrial Hemp – i.e. Hemp strains that are allowed to be cultivated in accordance with PA law and the raw materials of which are processed industrially – and its products.
To collect important information on industrial Hemp and industrial Hemp policy, to publish data about the Hemp Industry and to establish market figures and trends.
To give industrial partners easy access to the Hemp Industry via the homepage.
To establish a regular exchange of information between its members and to co-operate with other State, National, European and international organizations and associations.
To represent the industry to PA institutions and Commonwealth Ministries.
To support communication between the Membership and Industry concerning PA and USA-policy.
To provide PA Institutions, PA DEPARTMENTS, the media and the public with current and reliable information on industrial Hemp, to develop and submit recommendations for changes to (present) laws, regulations, standards and guidelines on PA and national levels.
Why join PAHIC?
All questions about Hemp business are passed on to the relevant PAHIC members
Instant access to presentations, studies and statistical data
You will be part of a network of important Hemp participants and business leaders
Support the networking, lobbying and publishing of information on Hemp by PAHIC!