Erica Stark is a highly committed and knowledgeable hemp professional who has dedicated herself to the growth and development of the industry. As the Executive Director of the National Hemp Association (NHA) since 2017, she has become a trusted voice for policymakers and industry leaders. She was honored to be invited to testify at a US Senate Ag Committee hearing in 2019.
Erica's service to the hemp industry can be traced back to her grassroots advocacy work in 2014. She went on to become a founding member of the Pennsylvania Hemp Industry Council (PAHIC), serving as both Secretary and Executive Director. She was part of a small team that successfully pushed through hemp legislation in Pennsylvania with a unanimous vote in a single session. In 2023 she was elected as Chairwoman of PAHIC. Erica also serves on the PA Hemp Steering Committee, an advisory council to the PA Department of Agriculture.
Erica's passion for hemp has earned her numerous speaking engagements, where she shares her insights and ideas on the role hemp can play in sustainability and mitigating climate change. She has played an instrumental role in the growth of the hemp industry and is poised to continue doing so in the future.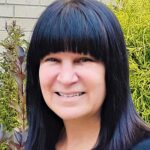 Lori Daytner – Secretary 
Lori Daytner is dedicated to supporting industrial hemp and tapping into its potential for new economic opportunities for Pennsylvania farmers, processors and end-use manufacturers. She has worked with farmers in western PA growing hemp for fiber and spearheaded Project PA Hemp Home, the first full renovation of a home using hemp-based building materials in Pennsylvania. She is always trying to learn more about industrial hemp and to put that knowledge to use through her work with PAHIC.
In the early nineties in what was still the Soviet Union, Lori began a twenty-year career in the fast paced, developing restaurant industry in Russia and eastern Europe. As CEO, she led the company through a successful $100M IPO to operate 336 restaurants in 9 countries. Lori believes her experience in emerging markets with a lack of infrastructure, standards and expertise prepared her well for her current work in the emerging industrial hemp industry in Pennsylvania.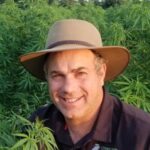 Steve Groff
Farmer, author, and keynote speaker Steve Groff has carefully cultivated the soil on his third-generation farm for decades. He's a soil health expert who has educated thousands of farmers around the world how to grow nutrient dense food that fends off chronic diseases, toxicity, and poor health. He's been growing and researching commercial scale CBD, grain, and fiber hemp since 2019. He's the CEO of Cedar Meadow Farm's line of oils, lotions and salves derived entirely from hemp grown on his farm. These products are rooted in Steve's regenerative agriculture expertise. His passion for providing people with a natural alternative for balanced, healthy living comes through in every bottle.
Currently Steve is a consultant for 3 national multi-million-dollar hemp research projects and is a partner with Penn State College of Medicine's research on the effectiveness of cannabinoids on human health. His book "The Future-Proof Farm; Changing Mindsets in a Changing World" is available at SteveGroff.com.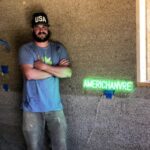 Cameron McIntosh – Treasurer
Cameron McIntosh, along with his partner Melissa McIntosh, is the owner of Americhanvre Cast Hemp out of Allentown, PA. Americhanvre is a supplier of raw materials, equipment, consultation and installation services for hempcrete and specializes in spray application via the Ereasy Hempcrete system. Since their founding in 2018, Americhanvre has supplied and installed hempcrete on a variety of projects concentrated in the northeastern United States, but also reaching as far west as British Columbia, Canada. Many of their projects have been collaborations with others in the hempcrete building space including Coexist Build, Homeland Hempcrete and Hempstone to name a few. The spirit of cooperation and collaboration with others in the space has brought to bear many wonderful projects, as have many other collaborations with motivated homeowner-builders and green building contractors throughout the country. To date, Cameron has installed over 18,000 cubic feet of hempcrete on 30+ projects around the country.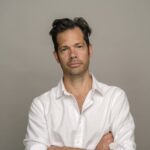 Drew Oberholtzer
Drew Oberholtzer is co-founder of Coexist Build, an architecture firm and manufacturer of hemp-based building materials.  He operates a research farm that focuses on creating proof of concept products from agricultural crops for commercialization.  He is also an Emmy awarded media professional with over 15 years of experience for National Geographic, ABC studios, VICE Media, and many others.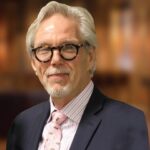 Geoff Whaling – Chair Emeritus 
Geoff Whaling is a visionary entrepreneur and philanthropist who has played a pivotal role in the growth and development of the hemp industry. He is best known as the Chairman of the National Hemp Association (NHA), a non-profit organization that advocates for the expansion of hemp farming and the use of hemp products in the United States. He realizes that hemp had the potential to revolutionize several industries, including textiles, building materials, food, feed and, even fuel. He works tirelessly to raise awareness about the benefits of hemp.
In addition to his work with the NHA, Whaling was cofounder Canopy Growth Corporation HIP Development. He also was co-founder of Collective Growth Corporation, a special purpose acquisition company (SPAC) that raised $150M to focuses on investments in the industrial hemp industry. Today, he is co-Founder of rePlant Hemp a $500M VC Fund.
Geoff Whaling is a trailblazer in the hemp industry and a passionate advocate for the benefits of hemp. His leadership and vision have helped to shape the industry around the globe and pave the way for a more sustainable and prosperous future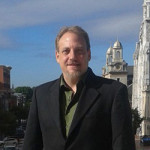 Les Stark – Advisory Board Member
Les Stark is a Pennsylvania hemp historian who has spent thousands of hours researching the historic Pennsylvania hemp industry. He has documented the existence of hundreds of hemp mills throughout the state and uncovered an epic tale of the days when nearly every farmer in the state grew hemp.
Since 1997 he has been teaching this information to farmers, farm organizations, historical societies, community groups, the media, weed, legislators and the general public. He is the author of Hempstone Heritage
Les served in the U.S. Marine Corps as a tank crewman on the M60A1 tank from 1984-1987.
Bri holds extensive experience in the Hemp, Medical Marijuana, and Cannabis Banking Industry. Her passion for Industrial Hemp is evident as she strives to educate the public on the many sustainable uses this crop has to offer.
She is also a valuable resource for financial institutions looking to implement their own Cannabis banking program through Green Check Verified."