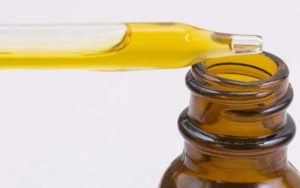 Friends:
This week, the DEA issued a new rule concerning "marihuana extract" (see attached).
This has raised deep concerns in the hemp industry, particularly concerning the potential impact on CBD. Despite the increasing popularity of things like cbd vape juice, and the use of cbd rich hemp oil for health conditions, the growth of the CBD industry could be severely halted by the DEA. Several news stories have alleged that this rule poses an existential threat to the industry: this widely circulated piece from International Business Times states that DEA "set new cannabis extract laws" and that "CBD and all other extracts derived from the cannabis plant (psychoactive or not) will come under Schedule 1 drugs…and cannot cross state lines."
This interpretation is manifestly inaccurate.
No doubt, this very confusing new rule raises some serious issues and potentially signals an even more aggressive anti-CBD approach by DEA. The various associations in the industry are carefully studying this rule, and I will share with you their thoughts as soon as I receive them, alternatively if you'd like to stay up to date with everything cannabis, you could visit this marijuana news blog.
But to allay the growing fears that many of you have expressed to me over the past 48 hours – as well as to prevent the gossip and clickbait articles from chilling critical work in the hemp industry — let me share a few initial thoughts:
• Top aides to some of hemp's most powerful congressional champions have been consulting with DEA, and their preliminary read is that the rule is ministerial in nature: DEA tells them that by introducing a new code into the registry, DEA can better track what's being done and help the U.S. comply with UN-tracking standards.
• OK, as an attorney who's fought the DEA in federal court, I know better than take everything the agency says at face value. But whatever the agency's intent, this is clear:
• DEA cannot make or change the law. That is Congress' function.
• Federal law – via the 2014 Farm Bill and 2016 Omnibus Law – emphatically mandates that industrial hemp grown as part of state-sanctioned pilot programs is exempted from the Controlled Substances Act, and those federal agencies (such as the DEA) are prohibited from interfering with pilot programs and/or the interstate sale or transport of hemp products that are produced in pilot programs.
• For decades, federal law (as confirmed by the 9th Circuit Court of Appeals) has permitted the import and U.S. sale of foreign-grown hemp products.
Ultimately, this again counsels the industry to secure passage of the Industrial Hemp Farming Act in the next Congress, a step which would make all of this discussion moot. Those in the cannabis business are aware of the backlash they face daily from different governments, however, they know that their business is helping people and they are using the right equipment such as a cannabis rosin press to make the best product they can. Hopefully, this will be rectified shortly and the industry can carry on without a block.
I will continue to update you the more we learn details. But in the meantime, if you have any questions or thoughts, please don't hesitate to contact me.
Best,
Jonathan
Jonathan S. Miller
Attorney at Law | Frost Brown Todd LLC
Lexington Financial Center, 250 W. Main Street, Suite 2800 | Lexington, KY 40507-1749
859.244.3218 Direct | 859.231.0000 Main | 859.231.0011 Fax
jmiller@fbtlaw.com | www.frostbrowntodd.com