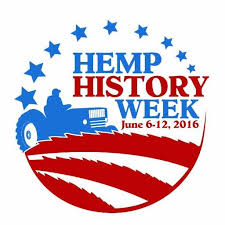 June 6th marks the beginning of the 7th annual Hemp History Week, which is a nationwide effort to educate and promote federal hemp legislation.
PAHIC is using the opportunity to hold an educational forum & press conference to encourage the passage of Pennsylvania's Hemp legislation.
While both the senate and house hemp bills have passed unanimously, neither has yet to reach the governor's desk. We need a final push and show of support to get this legislation passed so we can begin to build the industry.
There will be a display showcasing the many diverse uses of hemp and free samples too!
PAHIC has a fantastic line up of speakers: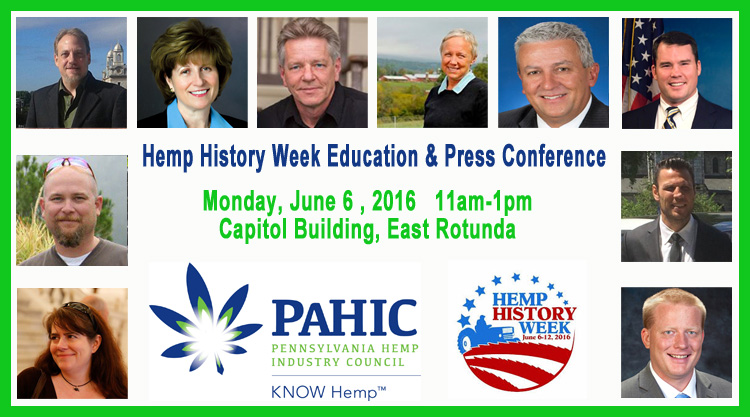 Hemp Historian and Author, Les Stark
Prime Sponsor of SB50, State Senator Judy Schwank
Prime Sponsor HB967, State Representative Russ Diamond
Dept. of Agriculture Deputy Secretary, Hannah Smith Brubaker
SB50 Sponsor, State Senator Mike Folmer
HB967 Sponsor, State Representative Marty Flynn
Former Phil. Flyer, founder of Hemp Heals, Riley Cote
Pennsylvania Farmers Union board member, Michael Kovach
Pennsylvania Hemp Company Owner, Adam Thompson
PAHIC Secretary/Treasurer, Erica McBride
PAHIC President, Geoff Whaling
This event is free and open to the public. Please join us to learn about the past and future of hemp in Pennsylvania and show support for the final passage of hemp legislation in PA!
PRESS CONTACTS:
Geoff Whaling – 610-554-6929 – GeoffWhaling@pahic.org
Erica McBride – 610-468-2311 –  EricaMcbride@pahic.org