Meet the Board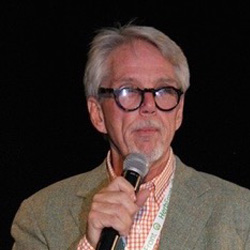 PAHIC President – Geoffrey W. Whaling
Geoffrey W. Whaling is Co-Founder and President of Canopy Hemp Developments LLC, a division of Canopy Growth Corporation and Strategic Advisor, Hemp and CBD to Canopy Growth, the world's largest Hemp and Cannabis Company, with operations in 12 countries, based in Smith Falls Ontario Canada. He has volunteered for five years to advance the hemp crop and serves as Chairman of the National Hemp Association, the nation's largest Hemp advocacy group based in Washington D.C. Whaling has worked with more than 18 States, stakeholder groups such as NASDA, COGR, NFU, Farm Bureau and American Farm Association, US Senators, Members of Congress and their staff to pass federal legislation legalizing hemp as a commodity crop. He is a Member of the Board of Directors of the National Farmers Union Pa Chapter, and Founding Board Member of the Coalition for Access Now and Athletes 4 Care, the two largest CBD advocacy groups in the United States.
Born in Canada, Geoff Whaling's areas of expertise are wide ranging given the diversity of his government, business, entrepreneurial and philanthropic work. A profound sense of "wanting to serve" remains an integral part in his life.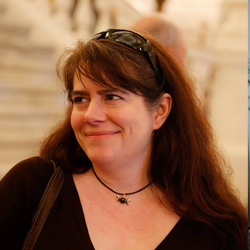 PAHIC Secretary/Treasurer & Executive Director – Erica McBride 
Erica brings to PAHIC years of experience in legislative advocacy, industrial hemp education, and non-profit administration. She is also the Executive Director of the National Hemp Association.  Erica was instrumental in enacting legislation in Pennsylvania which provided farmers and hemp advocates the opportunity to grow hemp for the first time in 80 years. She is proud to be managing three of PA's hemp trials this year, and she is looking forward to serving our members and acting as a key leader for upcoming federal hemp legislation.  Contact Erica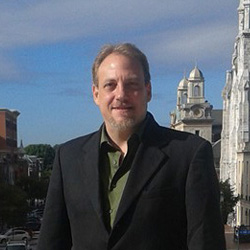 Founding Member – Les Stark
Les Stark is a Pennsylvania hemp historian who has spent thousands of hours researching the historic Pennsylvania hemp industry. He has documented the existence of hundreds of hemp mills throughout the state and uncovered an epic tale of the days when nearly every farmer in the state grew hemp.
Since 1997 he has been teaching this information to farmers, farm organizations, historical societies, community groups, the media, legislators and the general public. He is the author of Hempstone Heritage I and intends to publish an additional 600 pages of his research which will tell the full story of great historic Pa. hemp industry.
Les served in the U.S. Marine Corps as a tank crewman on the M60A1 tank from 1984-1987.
Although he has a deep passion for history, his true passion is in helping to rebuild the great Pennsylvania hemp industry. His vision is to see hemp grown in every county in the state. and is eager to help PAHIC attain their goals of creating a thriving hemp industry that benefits farmers, the environment, business, manufacturers and creates jobs. Contact Les
Riley Cote is a former NHL hockey player who spent 4 seasons with the Philadelphia Flyers. Battling his way up the pro ranks, Riley identified his physical presence as his ticket to living his childhood dream. His rugged play soon established himself as one of the leagues' most willing combatants. The wear and tear soon took its toll on his physical body and he retired in 2010 and began his coaching career. Riley is now in his 6th season serving as an assistant coach for the Philadelphia Flyers top minor league affiliate, the AHL Lehigh Valley Phantoms.
Since retiring in 2010 Riley has completely changed his way of life and has since embraced the natural process of healing, optimum nutrition and a holistic lifestyle. He created a 5013c non-profit organization called the Hemp Heals Foundation dedicated to help all people reconnect to the natural world. Focusing on clean agricultural practices and promoting the industrial hemp plant as a viable, renewable and an extremely useful resource. Without a doubt hemp is the cornerstone to a healthier and sustainable future. Contact Riley