Meet the Board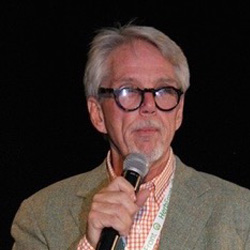 PAHIC President – Geoffrey W. Whaling
Geoffrey W. Whaling is the President and CEO of AgricNext and CEO of GWW LLC. He is also the Chairman of the National Hemp Association, Founding Board Member of the Coalition for Access Now and Athletes 4 Care. Born in Canada Geoff is the retired Founder, Chief Coordinator and CEO of Current Events, Corporate Planners International, North American Motorsport Events (NAME), Inc. and the GoodSport Management Group of Companies.
Whaling's areas of expertise are wide ranging given the complexity and diversity of his government, business, entrepreneurial and philanthropic work. His strengths include strategic communications, government and public affairs/relations, business-to-business marketing and partnerships, sponsorship sales, large-scale multi-element blockbuster event production, logistical coordination, destination management, protocol, security and hospitality programming, merchandising, fundraising and promotions. A profound sense of "wanting to serve" remains an integral part in his life.  Contact Geoff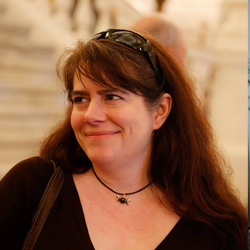 PAHIC Secretary/Treasurer & Executive Director – Erica McBride 
Erica brings to PAHIC years of experience in legislative advocacy, industrial hemp education, and non-profit administration. She is also the Executive Director of the National Hemp Association.  Erica was instrumental in enacting legislation in Pennsylvania which provided farmers and hemp advocates the opportunity to grow hemp for the first time in 80 years. She is proud to be managing three of PA's hemp trials this year, and she is looking forward to serving our members and acting as a key leader for upcoming federal hemp legislation.  Contact Erica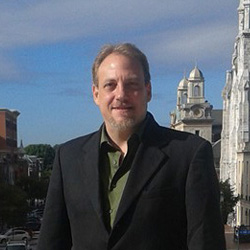 Founding Member – Les Stark
Les Stark is a Pennsylvania hemp historian who has spent thousands of hours researching the historic Pennsylvania hemp industry. He has documented the existence of hundreds of hemp mills throughout the state and uncovered an epic tale of the days when nearly every farmer in the state grew hemp.
Since 1997 he has been teaching this information to farmers, farm organizations, historical societies, community groups, the media, legislators and the general public. He is the author of Hempstone Heritage I and intends to publish an additional 600 pages of his research which will tell the full story of great historic Pa. hemp industry.
Les served in the U.S. Marine Corps as a tank crewman on the M60A1 tank from 1984-1987.
Although he has a deep passion for history, his true passion is in helping to rebuild the great Pennsylvania hemp industry. His vision is to see hemp grown in every county in the state. and is eager to help PAHIC attain their goals of creating a thriving hemp industry that benefits farmers, the environment, business, manufacturers and creates jobs. Contact Les
Riley Cote is a former NHL hockey player who spent 4 seasons with the Philadelphia Flyers. Battling his way up the pro ranks, Riley identified his physical presence as his ticket to living his childhood dream. His rugged play soon established himself as one of the leagues' most willing combatants. The wear and tear soon took its toll on his physical body and he retired in 2010 and began his coaching career. Riley is now in his 6th season serving as an assistant coach for the Philadelphia Flyers top minor league affiliate, the AHL Lehigh Valley Phantoms.
Since retiring in 2010 Riley has completely changed his way of life and has since embraced the natural process of healing, optimum nutrition and a holistic lifestyle. He created a 5013c non-profit organization called the Hemp Heals Foundation dedicated to help all people reconnect to the natural world. Focusing on clean agricultural practices and promoting the industrial hemp plant as a viable, renewable and an extremely useful resource. Without a doubt hemp is the cornerstone to a healthier and sustainable future. Contact Riley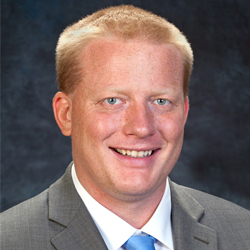 Founding Member – Adam Thompson
Adam Thompson began his professional career in the food and hospitality industry. He earned an associate's degree in culinary arts and bachelor's degree in business technology management from Pennsylvania College of Technology. Adam worked as a chef in the food and hospitality industry for years and gained a deep understanding of food sourcing and preparation.
To help support the War effort Adam left the United States and worked as a military contractor in support of Operation Iraqi Freedom. Adam was stationed in Baghdad and worked as a dining facility subcontract administrator. He assisted with the solicitation, award, and management of dining facility contracts. The dining facilities were strategically positioned throughout Iraq to feed the US soldiers. After leaving the Middle East, Adam traveled back to the United States and co-founded two government contracting companies. The companies conducted business with the federal government. They established, and Managed 4 GSA Advantage Government Contracts, that serviced 15 industry leading vendors. They also Managed 2 multimillion dollar service contracts for US MEPCOM.
Thereafter, he moved back to Pennsylvania with his wife and three children. It was not long before he began to apply his food and business knowledge to the Industrial Hemp movement that was gaining traction in the US and Pennsylvania. Adam identified key agriculture and educational platforms in PA that will help ignite the hemp industry in Pennsylvania. Adam founded Pennsylvania Hemp Company to facilitate the activities of these platforms. He currently lives in Lycoming County PA, with his three children and wife Jennifer. Adam is an active member in his community through fundraisers and charities. He and his wife own Jennifer Engel Designs Jewelry and Lime Light Photo Booth. Adam is also a licensed real estate agent with Berkshire Hathaway Home Services Hodrick Realty in Williamsport, PA. Contact Adam