PA Farm Show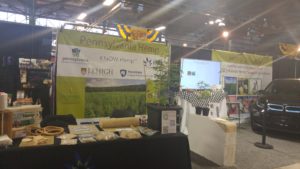 The beginning of January PAHIC was proud to showcase Hemp at the 102nd PA Farm Show! Thanks to the Pennsylvania Department of Agriculture the industry was provided a 50′ space to show farmers and the public examples of all the amazing things hemp can do as a form of alternative medicine, its nutritional value, and various other potential health benefits. We also took the opportunity to encourage participation in the 2018 Industrial Hemp Program. Not only did we get to talk to thousands of people we also reached many thousands more with great press reports:
Lancaster Online Farm Show Message
Many elected officials visited us
Check out our series of Facebook Live Videos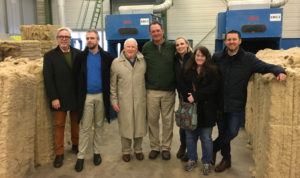 We had hoped that we would be able to have a few farmers be able to participate under our permit as we work to develop the National Industrial Hemp Center of Excellence However time restraints and logistics made that impossible for us to pull off this year. Fortunately several farmers were willing to individually apply to run some varietal trials for the fiber varieties we will need to supply the CoE.
We hope to get 1000 acres in the ground this year to get the nation's first full commercial scale decortication machinery (for fiber production) up and running. It will then be our intention to expand that to around 8000 acres at which time we would contract PA farmers to grow the crop.
Already there has been interest from PA manufacturers to start incorporating hemp into their processes and we anticipate many more once a reliable supply chain is established.
Exciting things to come!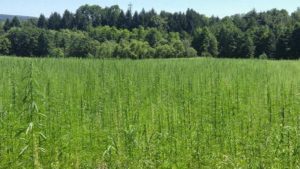 We anxiously await finding out how many permits were submitted and will be approved. We believe that the department will get close to the goal of having all 50 permits allocated. No matter what we will see a huge increase in the number of permits and acreage over last years approximately 60 acres with the potential of there being literally thousands of acres of emerald hemp fields gracing the Pennsylvania landscape!