Melissa Etheridge, Grammy and Academy Award Winning singer-songwriter and the undisputed national MMJ advocate, was the surprise guest speaker at an appreciation event for the Pennsylvanian advocates who were key to the passage of Pennsylvania's Medical Marijuana and Industrial Hemp legislation which has allowed people to get a medical marijuana card in Pennsylvania if they need it.
The event, held at the new Double Tree Hotel in downtown Reading, was attended by members of Campaign4Compassion, Pennsylvania Hemp Industry Council and Senators Judith Schwank & Mike Folmer. Both Senators Schwank and Folmer spearheaded the effort to pass both Medical Marijuana and Industrial Hemp Legislation in the Pennsylvania Senate.
"Pennsylvania has a long and distinguished history of growing hemp, primarily for it's strong fiber that could be woven into cloth and rope. Today we know that hemp has myriad other uses including as a high protein food, a potent medicine, a biomass source and a conservation crop. Hemp has unlimited potential in the Commonwealth, not only for farmers and agribusiness, but our entire economy", said Senator Schwank.
Senator Folmer added "I look forward to House Bill 967 being signed into law and was pleased to work with my House and Senate colleagues Representative Diamond and Senator Schwank to bring industrial hemp to Pennsylvania. Not only will this product return us to an important part of both Pennsylvania and United States history, it will lay the foundation for a brighter future for Pennsylvania agriculture and related industries".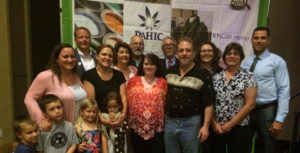 Etheridge, a breast cancer survivor who attributes her legal use of MMJ during her recovery in her home state of California, said " I am so proud and happy to stand shoulder to shoulder with this dynamic group of Pennsylvanians, whose efforts over these last years has made the path for so many others seeking cannabis, a much easier and legal path to travel".
Etheridge and Fleetwood entrepreneur, philanthropist and farmer Geoff Whaling, President of the Pennsylvania Hemp Industry Council and Founding Member of the national CBD advocacy group, The Coalition for Access Now, have become friends through their mutual campaigns to educate and raise awareness about cannabis, so to ensure national access for those who are seeking to include MMJ in their therapy and for farmers and others seeking to enter the Industrial Hemp Industry, be it to make products with a Rosin Press or as another part of the process. There are various ways to get medical marijuana for yourself to help you with ailments that you are facing, websites such as old 27 wellness help supply medical marijuana to people who are in need, always check with a medical professional first to see if this is the best for you and your needs.

Whaling unveiled the establishment of AgriNextusa, a holding company that will be based in Berks County that will focus on the tremendous opportunity to grow and process the non-psycho active Industrial Hemp crop. Whaling has been appointed CEO of the corporation and also announced that Pennsylvania Harvest will be the AgriNextusa farming and processing company.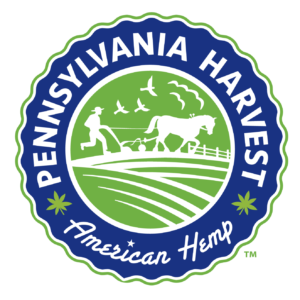 Pennsylvania Harvest will commence educating and working with farmers in Berks, Lancaster, Lebanon and Lehigh counties who are interested in growing this rotational crop starting in 2017, while, at the same time will be seeking a site to build the first multi million dollar decortication/processing plant in Pennsylvania. Whaling also advised that AgriNextusa is, through a separate agreement, the exclusive Pennsylvania rights holder to Charlotte's Web Hemp Oil, the world's most-trusted and rich hemp extract. Included within this rights agreement is AgriNextUSA's ability to research and develop a complete line of products containing Charlotte's Web Hemp Oil.
Along with GWW LLC, the Founding Manager Partners of AgriNextusa include Oley Valley business Seize the Day Industries and former Philadelphia Flyer Riley Cote who has been an advocate and is the Founder of the Hemp Heals Foundation. All will have a representative serve on the Board of Directors.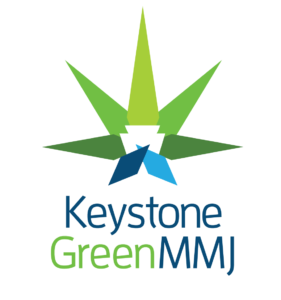 The Partners also announced that they have established a separate company that will explore applying for either a separate grow/processing, dispensary or one of the combined vertically integrated Medical Marijuana license established under Act 16, the Pennsylvania Medical Marijuana legislation signed by Governor Wolfe in April. That company, Keystone Green MMJ, would, if successful, establish a grow facility in Berks County on lands that the partnership already owns and would establish and operate Medical Marijuana Dispensaries in Berks, Lehigh and Lebanon Counties.
Local advocate Erica McBride has been named the Administrative Director for both companies and Oley Valley resident, Jason Dierolf, will work as Farm Development Manager for Pennsylvania Harvest working and assisting local farmers interested in growing the Industrial Hemp crop.
These businesses will benefit from the years of leadership of many of its founding members and advocates. Key and most important to the business model of both companies will be the commitment to contribute a percentage of profits to a newly established 501C3, 4 Advocates Foundation that will continue to fund the efforts of the advocates, including Campaign for Compassion and the Pennsylvania Hemp Industry Council amongst many other deserving MMJ, IH, CBD organizations who offer things like Broad Spectrum CBD.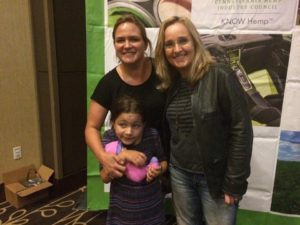 "Our efforts did not stop with the passage of the Act 16, said Lolly Bentch a mother of a child with seizure disorders and one of the founding members of the Campaign4Compassion. " As the Department of Health creates regulations and licenses are awarded, our role will become even more important, so that the needs of patients and their families are kept at the forefront of every discussion and decision. This unique business model presented by Pennsylvania Harvest and AgriNextusa demonstrates leadership and establishes a precedence that I hope will be a template for others entering the PA Medical Marijuana program. "