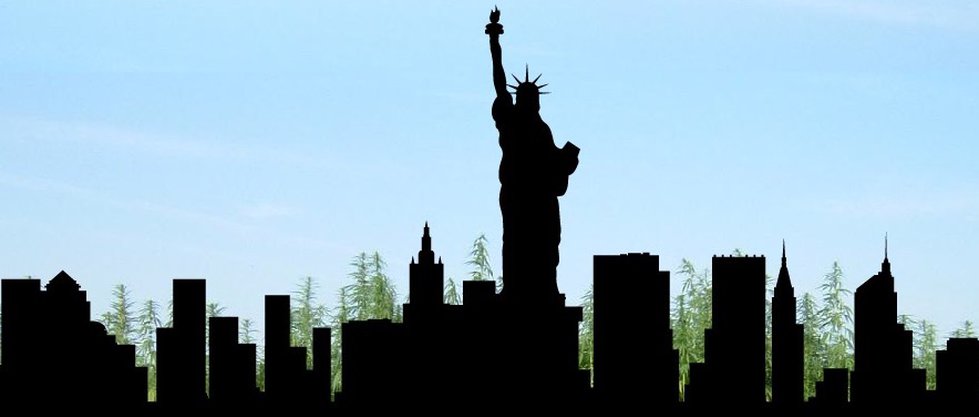 On February 27th, 2016, an all day presentation and panel discussion on industrial hemp is scheduled at the Great Hall at Cooper Union, a venue made famous when Abraham Lincoln gave his impassioned speech against allowing the advancement of slavery to the Western Territories. Currently, we as a country face another form of slavery: that being a form of corporatism that continues to impact our ability to grow the American economy through the cultivation of industrial hemp.
Executive Director of the Hemp Industries Association, Eric Steenstra, will give an over view of the history of industrial hemp in America up through and including the contemporary hemp movement and how we can get involved in ending the 70 year ban on growing hemp in our country regardless of whether we live in urban or rural areas.
Panelists include Mike Lewis, founder of Growing Warriors in Kentucky and one of the leaders in the hemp farm movement; Tim Callahan, owner of Alembic Studio, designer and builder of hempcrete homes and Jamie Campbell Petty, the Founder of the Indiana Chapter of the HIA. Vermont farmer and activist Joel Bedard will address the issues and concerns faced by hemp farmers as the crop transitions to legal status.
The day will close with the screening of "Bringing it Home," a film by Linda Booker which chronicles the hemp movement in the United States and Canada.
The work of artist Glenn Goldberg will be on view from March 3rd through the 6th at the Art on Paper New York fair being held at Pier 36. Approximately 20,000 attendees will have the opportunity to view this unique work and learn about industrial hemp. In collaboration with master paper maker Paul Wong at Dieu Donne Press, Goldberg will translate his iconic imagery from paint to hemp. The entire installation will be produced from industrial hemp, bringing the notion of paper and working on paper down to its most basic roots.
Glenn Goldberg will include a series of drawings made with sheets of hemp paper he received as a gift from Morris Beegle of the Colorado Hemp Company made from the first legal harvest of hemp in America in more than 50 years.
On March 5th, 2016, our second panel presentation on industrial hemp will cover hemp legislation in New York State; CBD oil production, the ability to buy CBD oil online and use; industrial hemp in Colorado and the opening of the hemp processing plant in Kentucky. Speakers include New York Assemblywoman Donna Lupardo; Trey Riddle of Sunstrand LLC; Colorado hemp farmer Ryan Loflin; Morris Beegle, owner of the Colorado Hemp Company and Joel Stanley, who with his brothers created the CBD oil strain Charlotte's Web. As well as CBD oil, you can take a look at cannabis dispensaries mo, and explore the different medical marijuana options online by navigating across the site which is easily accessible and easy to use. The development of the CBD and hemp industry are heavily being highlighted across the world, with CBD taking a step into the foreground due to its use in medicine. For instance, the 2:1 thc cbd strains are used for pain management, insomnia, depression, and other health conditions.
Sponsors include Dr. Bronner's Magic Soap, Manitoba Harvest, Nutiva, Vote Hemp, and other leading manufacturers in the hemp industry.
HEMP NY CITY is being produced by Mia Feroleto, the creator of ARTWALK NY and other groundbreaking events in Manhattan. Associate Producer Susie Cody is the President of the New York HIA.
For additional information please contact Mia Feroleto at mia.feroleto@gmail.com or by telephone at 802 952 6217 and visit their website at www.hempnycity.com.