PAHIC Official Press Announcement
For Immediate Release: The Pennsylvania Hemp Industry Council launched  to encourage investment  in  expected billion dollar industry for PA
With the passage of Legislation in Harrisburg and DC on the horizon, a group of advocates have created an educational council to promote the opportunities that will come to farmers, manufacturers and retailers with the reintroduction of the Industrial Hemp crop.  The Pennsylvania Hemp Industry Council (PAHIC) was formally launched today to help inform and encourage investment  in what is expected to be a billion dollar industry for Pennsylvania. The non-profit organization will build a vital and effective collaboration of agencies, individuals and the general public.
Industrial Hemp was an important crop and a major industry in Pennsylvania, and was grown in the Commonwealth until the 1940's.  What was even then a crop with hundreds of uses including textiles, rope, canvas, seed oil and livestock feed is today the most sustainable, nutritious and versatile crop on the planet with far more uses than our ancestors could even imagine.
"The United States is the largest importer of hemp products in the world and the only importing nation not to grow the crop", said Geoff Whaling PAHIC President.  "We import $500 Million+ in hemp products from Canada alone.  Those jobs and those opportunities for farmers need to be in Pennsylvania."
The 2014 Federal Farm Bill allowed States to reintroduce the crop in pilot programs.  18 States have done so, Kentucky being the most aggressive.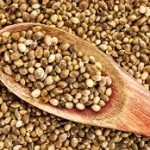 Today, Industrial Hemp fiber is being used to build composite auto parts, flooring, cabinets, fashionable textiles and biofuels. Hemp seeds, which are 100% digestible protein and having as much Omega 3,6, and 9 as fish oil, are being used for consumer products and animal feed. Hemp oils are used for cosmetics, lotions, dietary supplements, fuel and salad dressings. Hemp Hurd (the inner core of the crop) is used for building material, animal bedding and landscape mulch. There are literally thousands of uses for hemp and it's a rare crop in that all parts of the plant are useful.
Founding Members of the Pennsylvania Hemp Industry Council are activist and educator Erica McBride, PA Hemp Historian and Author Les Stark, Hemp Heals Foundation Founder and former Philadelphia Flyer Riley Cote, Pennsylvania Hemp Company President Adam Thompson and, AgriNext CEO Geoff Whaling.
The Board unveiled a new website today, www.PAHIC.org, and will spend the next months promoting the tag line "Know Hemp" through farm events, appearances, social and mainstream media, to educate farmers, processors and consumers on the benefits this crop will bring to Pennsylvania when in full production.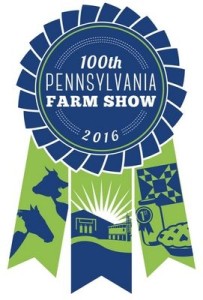 PAHIC is also proud to announce their participation in the historic 100th PA Farm Show which runs January 9th through January 16th. 100 years ago industrial hemp was still in production here in Pennsylvania. In fact in 1916 the US Dept. of Agriculture released 'Bulletin 404' favoring hemp hurd for paper production over wood.
We look forward to presenting the modern day possibilities for sustainability and economic growth that hemp offers the Commonwealth. There will be expected appearances by the sponsors of hemp legislation in both the Senate and House, including State Senator Judy Schwank, State Senator Mike Folmer and State Representative Russ Diamond.
PAHIC will be located in the main hall, booth 5160. Make sure to stop by and get to KNOW HEMP!
PRESS CONTACTS:
Geoff Whaling – 610-554-6929 – GeoffWhaling@pahic.org
Erica McBride – 610-468-2311 –  EricaMcbride@pahic.org