Thanks to the efforts of many, we've passed and Governor Wolf signed act 92, the PA Industrial Hemp Act, into law on July 20, 2016. Since then PAHIC board members and others have been working with PA AG Secretary Redding and his senior staff to discuss and implement permitting so that Pennsylvania farmers, institutes of higher learning and others can begin the process of rebuilding our industrial hemp industry by getting seed into the ground next spring.
I wanted to share what some of the challenges are, so that you do not think that the PA Department of Agriculture is acting in a manner that is counter to our goals.  We have to remember that the authorization for Pennsylvania to enact industrial hemp legislation comes directly from section 7606 of the 2014 Federal Farm Bill.  That section was not drafted by Congressional House or Senate AG Committee Staff, it was a member's motion that was introduced from the floor of the US Senate and, as a result was not a perfect insertion into the Farm Bill. The language in section "7606" only provides for states to introduce legislation to undertake pilot programs and marketing research, without defining industrial hemp as a commodity crop, fiber or even as a specialty crop. Most importantly, "7606" did not remove this crop from the Controlled Substances Act (CSA), even though industrial hemp, by virtue of its international definition, must have less than 0.3% THC – the psychoactive element found in marijuana. "7606" also did not give the United States Department of Agriculture any direction as to what the ultimate purpose or goal was for industrial hemp, other than to research it. But that is all about to change.
I have been working with a group of national hemp advocates, that we have nicknamed "THE SUMMIT GROUP".  We have met in DC on numerous occasions and have bi-monthly calls to update and discuss our legislative activities. It is this group that has worked hard to gain the support of USDA to accept that Section 7606 made industrial hemp legal under federal law, opening up hundreds of millions of USDA NIFA (national institute of food and agriculture) funding. So now legal hemp programs can compete against other crops for USDA funding in addressing our industries need for equipment retrofitting, for new equipment specifically for planting and harvesting industrial hemp. this access to funding may also spur on programs to demonstrate all of the uses and usefulness of this crop. It's exciting times for all of us!
I know it's frustrating knowing that other states, like Kentucky, have as much as 5,000 acres approved for production this year. Yet our travels and work with the other state councils and organizations confirm that PA's department of Agriculture is wise to go slow to get this right. By no means does that suggest PAHIC is not working daily to advance each of these issues. We cannot and will not let our 2017 planting opportunities pass by.
We are here to assist you and to help navigate these challenges!  Let us know how we can help!
Let's get growing in 2017!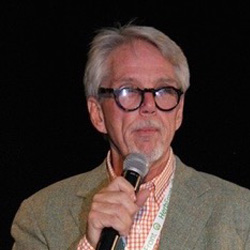 Geoff Whaling is the President of the Pennsylvania Hemp Industry Council, Board Member of the National Hemp Association and Pennsylvania Farmers Union, Co-Founder of the Coalition for Access Now – America's largest CBD Advocacy organization and member of the leadership team that produces the Cannabis World Conference and Business Expos in Manhattan and Los Angeles.